The Lord Mayor of Bradford visits The Lodge of Amity
On Saturday 27th October 2012 the Lord Mayor of Bradford, Cllr Dale Smith accompanied by his wife Margaret,
reacquainted himself with the Lodge of Amity by attending the Ladies Evening at
Hoyle Court  Masonic Hall Baildon.
In 1956/57   the Lord Mayor's father, Thomas Raymond Smith, was the Worshipful Master of the Lodge
and as a boy, teenager and young man Dale was a regular attendee at the Lodge
social functions both at Hoyle Court and at the long since demolished Wainman Street, Shipley Masonic Hall.
As the most senior Past Master of the Lodge, W.Bro Roy Edmondson joined the lodge in 1963;
the Lodge through the Lord Mayor can now take their living history back to the early 1950s.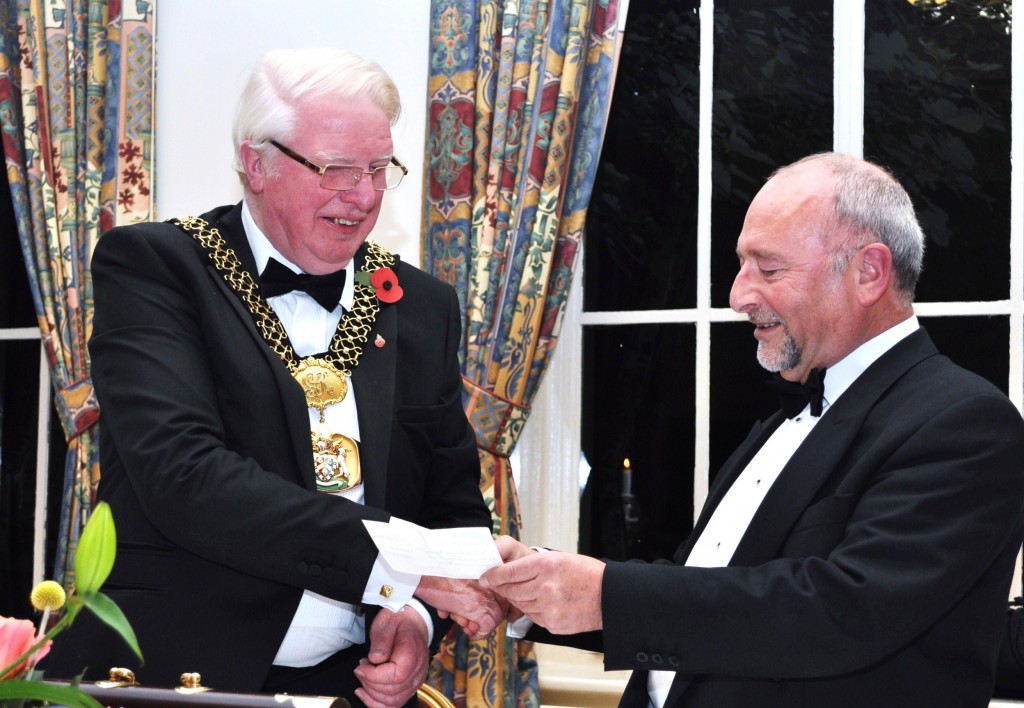 Picture shows W. Master Robert Allitt presenting a cheque to the Lord Mayor,for his appeal.